Free Trial Session
Limited Spaces Available
The issue with solutions offered to our health and fitness problems is that they promise quick, easy results, that fail to last. In a world of 8 Week Transformations Challenges, fat loss pills that don't work and diets that are too extreme and hard to stick to, Inner Strength seeks to provide scientifically backed, sustainable ways for it's members to achieve their goals, once and for all.
We work with you to create a training program and nutritional strategy that will work for you and your lifestyle – no one-size-fits-all plans – and then provide you with support, motivation and education along the way to help you achieve your goals finally and forever.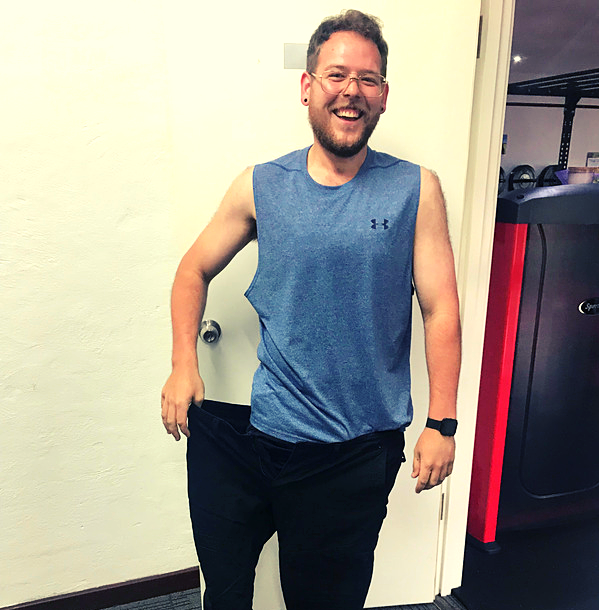 So I've been training at ISTS for 8 months now, and it is easy to say it has been the best 8 months of my life. I started to come to ISTS to lose weight and rehabilitation for my full knee reconstruction I had last year. Since I've been training with the ISTS family I've lost over 30kgs since starting and 60kgs from my heaviest. Before coming to ISTS I was overweight and unhappy with a weak spirit and knee. But Cherie and the family at ISTS have pushed me to achieve my goals and I could not be any happier. Everyone at this gym is amazing and I couldn't have done it without you all. Huge thank you to Cherie and everyone ISTS for helping me reach goals and heres to many more months of training
Luke M.
Before starting at ISTS I was very intimidated by gyms especially as I had no clue how to use most of the machines. I had never done strength training before but now after 6 months at ISTS I feel way stronger, more confident and can really see and feel the results. I love training and the feeling I have after I finish an intense session with Cherie. She is a wonderful personal trainer, friendly, approachable and a real motivator who identifies my strengths and weaknesses and creates programs accordingly. The environment at ISTS is super friendly and not in the least bit intimidating, the people there are supportive and encouraging to one another. It's like one big awesome gym family !!!
Amanda H.
Motivation
Set realistic, achievable and incremental goals with the help of your coach who will check up on you regularly to make sure you're following through.
Accountability
Fortnightly check-ins to take measurements, assess progress and make adjustments to your training program and diet to ensure you are on track...or get you back on track!
Guidance
Never feel confused about what to do in the gym - a maximum of 6 people in each semi-private PT session.
Diet
Nutritional guidance and education that will enable you to create a diet that you find sustainable to bring you closer to your goals.
Strength + Cardio
Custom strength training program tailored to your goals and updated every 4 - 6 weeks + free Saturday Metabolic Conditioning classes, suitable for all levels.
Education
We want you to know WHY you are doing what you're doing - not follow a plan blindly - so you can maintain your results for life.
✅ Unlimited 1 Hour Semi-Private Personal Training Sessions (Max 6 People Per Class)
✅ Custom Strength Training Program, Updated Every 4 - 6 Weeks
✅ Fortnightly FACE-TO-FACE Check-In To Take Measurements, Assess Progress And Update Plans As Needed
✅ Members Only Bootcamp On Saturday Morning
✅ FREE Gym Induction (Initial Measurements, Goal Setting And Tracking)
✅ Access To Educational Resources Such As Members Facebook Group And Website
✅ No Joining Fee, Cancellation Fee Or Lock-In Contracts
✅ Very Small Membership Base To Preserve Quality Of Service
Enquire Now